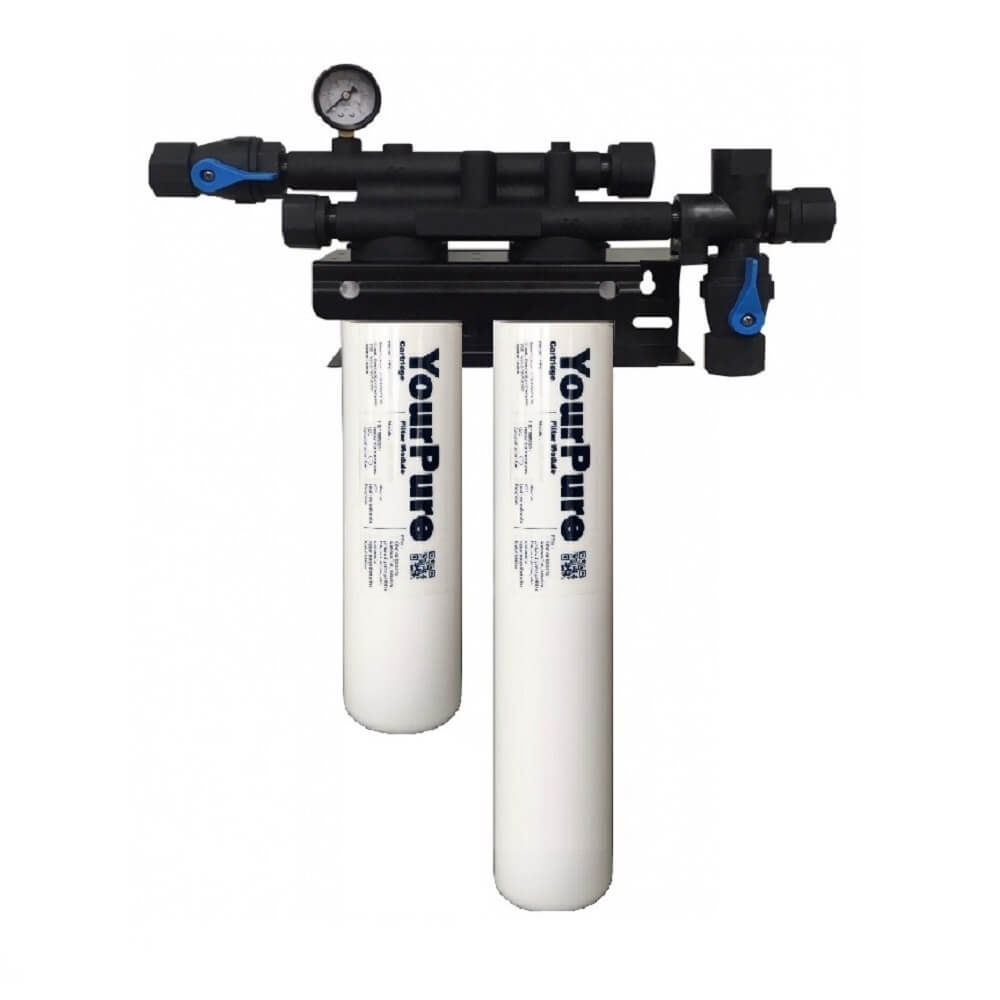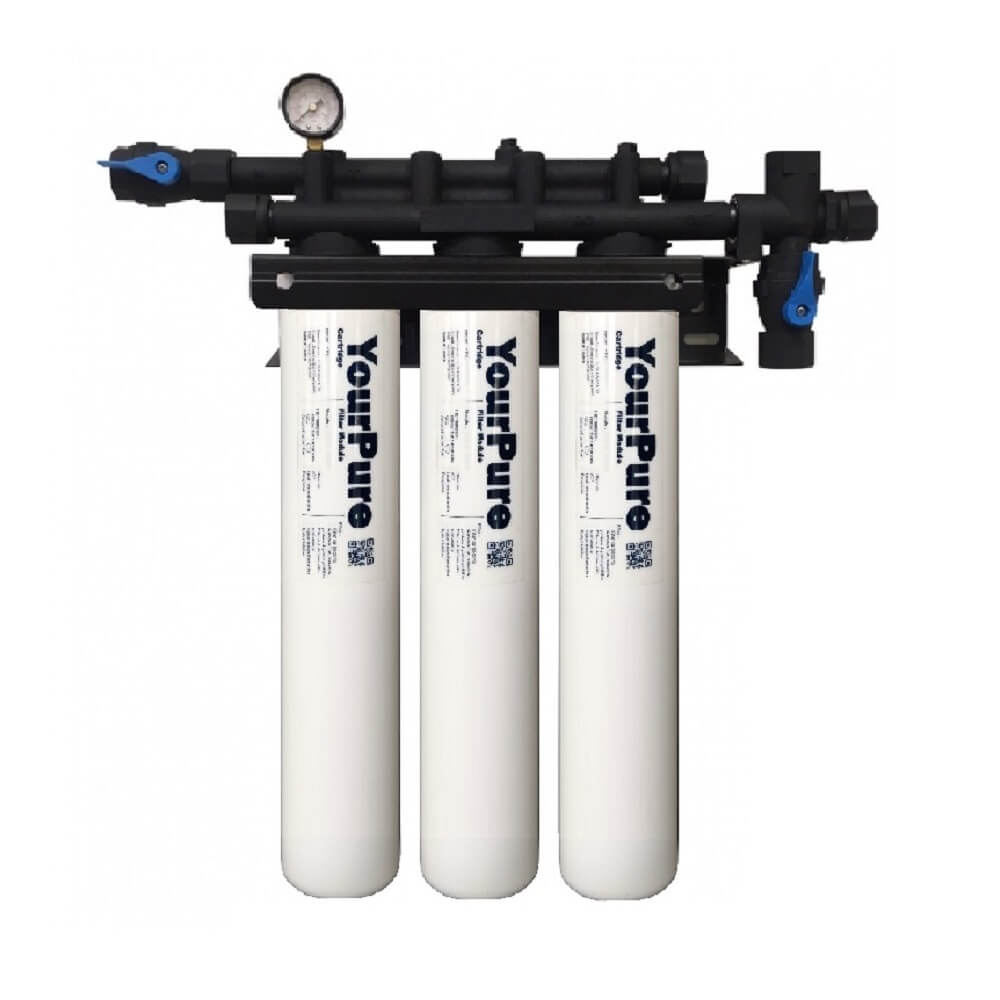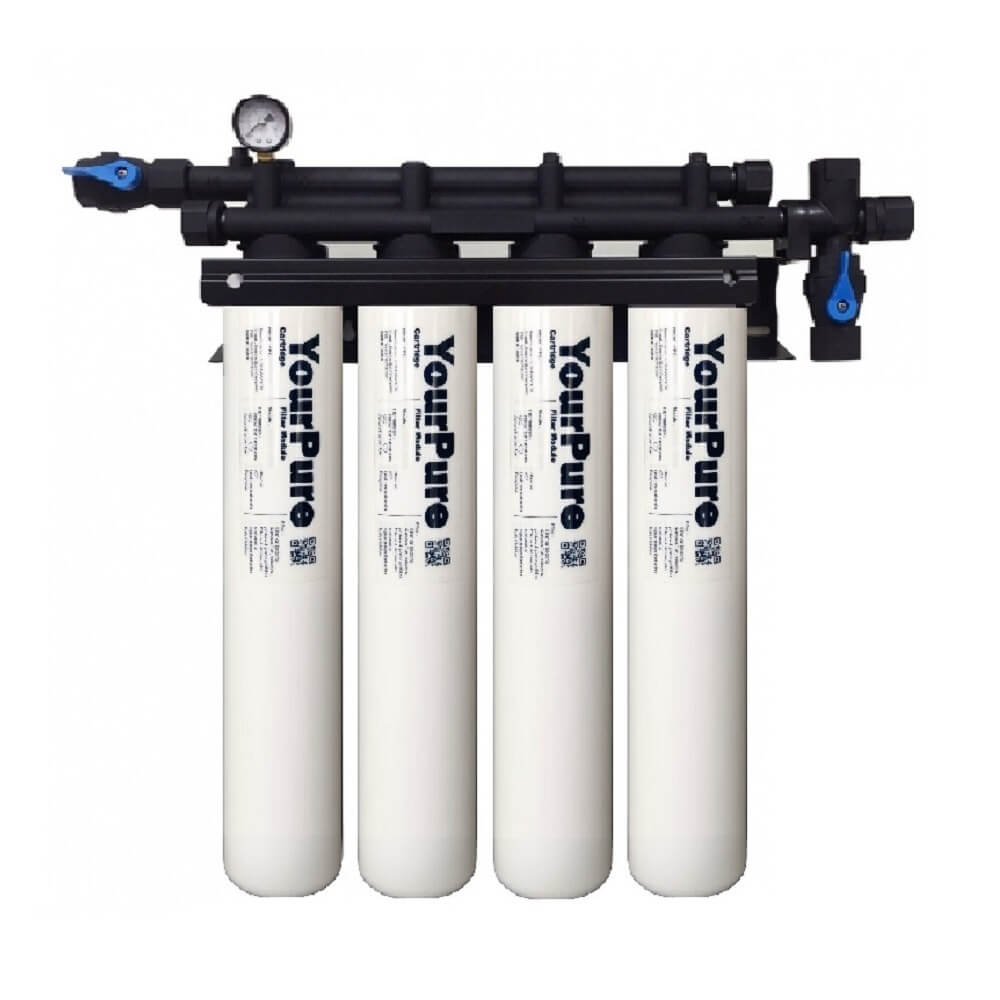 LQH-500m / Parallel connector head water filter system for commercial
The Commercial Parallel Connector Head Water Filter System, designed to meet the QL2/QL3 connector specifications and compatible with LifeTech LQ Type, Everpure, and 3M part filters. This system is perfect for commercial establishments, providing a parallel configuration that allows for large water flow and is particularly well-suited for point-of-entry (POE) applications, such as restaurants and business premises.

With its robust parallel design, this water filter system ensures an efficient and high-volume water filtration process. It effectively removes impurities, sediments, chlorine, and other contaminants, delivering clean and refreshing water for a variety of commercial needs. The parallel configuration enables multiple filter cartridges to work simultaneously, enhancing the overall flow rate and optimizing the filtration capacity.

The Commercial Parallel Connector Head Water Filter System offers convenience and versatility. It can be easily installed and integrated into existing water filtration systems. The QL2/QL3 connector compatibility ensures a secure and leak-free connection, providing peace of mind and reliable performance.

Ideal for businesses in the foodservice industry, the large water flow capacity of this system enables a constant supply of filtered water for various applications, including cooking, beverage preparation, and equipment maintenance. It is designed to meet the demanding requirements of commercial environments, delivering reliable and consistent performance.

Upgrade your commercial water filtration system with the Commercial Parallel Connector Head Water Filter System and enjoy the benefits of clean, high-volume water flow. Whether you own a restaurant, hotel, or any other commercial establishment, this system provides an efficient and effective solution for your water filtration needs. Trust in its quality construction and compatibility with renowned brands to deliver outstanding results for your business.


<! 介紹內容頭 ------------------------>


Commercial parallel multi-channel water purifier filter head, compatible with QL2/QL3 connector specifications, can be used for LifeTech LQ Type, Everpure and 3M part filter.
The parallel large water output is suitable for POE applications such as restaurant business premises.

- Twist and Turn Quick release type water filter cartridge.
- Disposable cartridge, no need to use filter housing.
- 3/4" Pipe Connection.High Flow Purification.
- Perfect for Coffe Shop & Restaurant Water Purifier.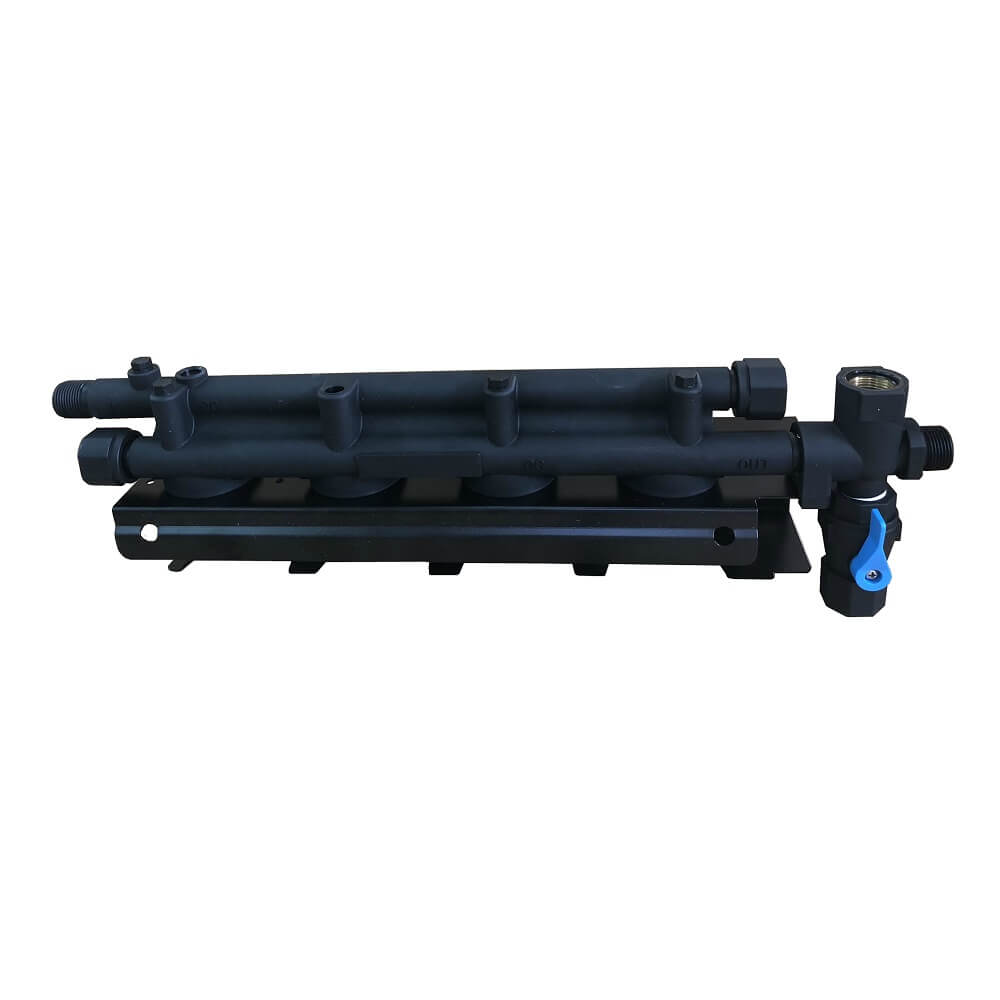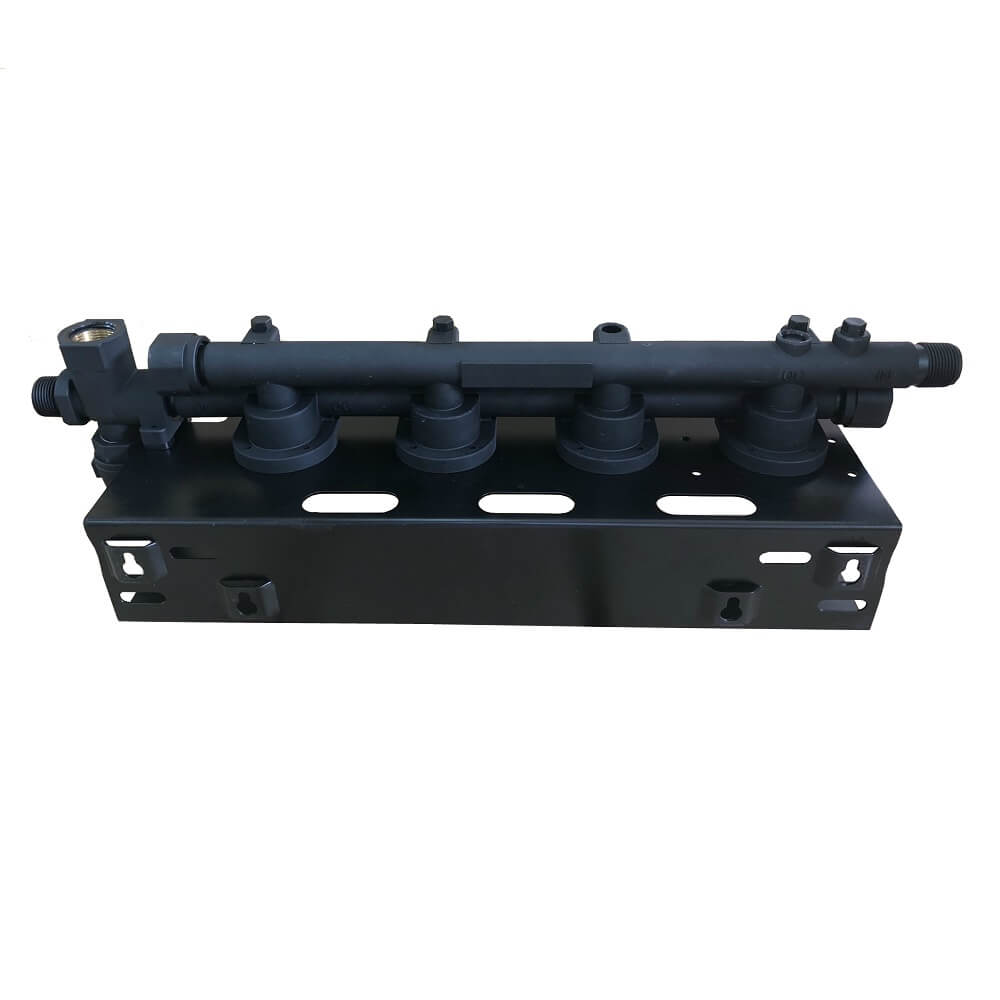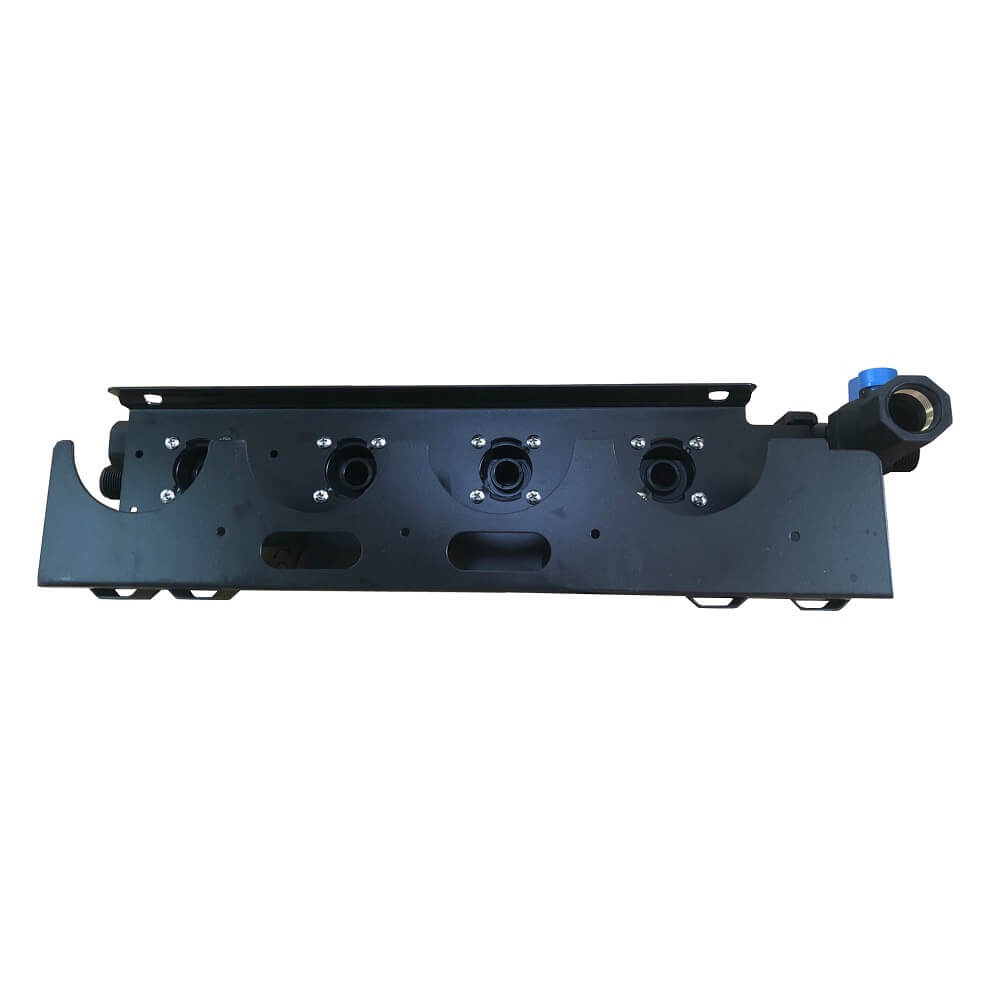 Applicable cartridges type :
- LifeTech LQ Type
- Everpure :
S100, S104, S54, S104
H100, H104, H54, BH,
MC, MH, I2000, MC2
- 3M :
CFS9812XS, CFS9812X, CFS9112,
EP-25, CS-24, CS-25, CS-15
More information, please visit









<! 介紹內容尾 ------------------------>